Hello, my name is Ken and welcome to my site.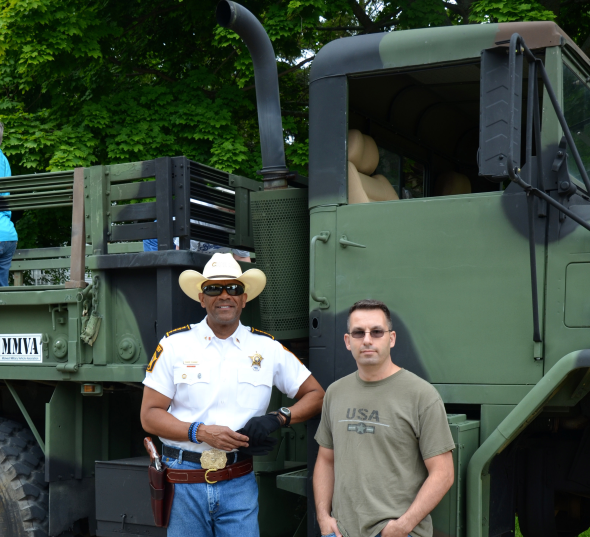 I've been enjoying the military vehicle hobby for a long time now. Part of what brings so much joy to me in the hobby is working with so many diverse and great people. I get to meet people from all walks of life that I may not have otherwise become friends with. I also currently sit on the board of the Midwest Military Vehicle Association (MMVA) and I encourage you to check us out. You'll have to do so through the "Contact Us" link as our club no longer has a functioning web site.
A few years back I had a 1971 M35A2 and the injection pump stopped working. Well I have more time than I do money so I decided to do what all the injection shops told me was not possible; I was going to rebuild the hydraulic head. With the help of some old lapping compound I found in my dad's garage and a little time I rebuilt that head and that was it I was on my way to building a name for myself. That's just what I did. I spent the next few years working on my truck and plenty of other trucks as well.
Then the time came for me to part with that old girl so I could move into the 5 ton world. I thought when I got my 5 ton my days of being the "MV Guru" were over. Wow was I wrong. I soon developed my signature item, the spin-on fuel filter kit. I've sold more of those kits than I can even begin to remember. Then I started to develop my dual fuel line kit for the Cummins 250. Unlike other companies that make everything out of hard lines I choose to use flexible hydraulic type line to help save my customers the shipping charges. Yes I like to come up with ways to make it so I can fit everything into a flat rate box for shipping to save you money.
I now have built a reputation for myself as the "MV Guru", a name given to me by others. I receive no less than five to ten messages on Facebook daily asking for advice and parts help. It was not an easy decision to make a website but after discussing with my family and a few close friends I was given the encouragement to put myself out there to others who may not know my name, my reputation, or what I've accomplished in this awesome hobby of ours. I hope to gain the trust of all who visit this site.